The Affordable Solar Radio Telescope is a radio telescope operating in the Ku band which extends from 12 to 16 GHz. As the name suggests, the cost of the radio telescope is minimal and it is designed such that it can be replicated by anyone and everyone. The cost of building has been kept low by using off the shelf equipment which is easily available anywhere in the world.
The telescope is primarily intended to observe the sun in this band viz. 10.7 to 12.75 GHz. but can just as easily be used for observing radiation from compact fluorescent lamps, human body, boiling water etc. as well. Although the radio telescope is easy to build and operate, that doesn't limit the science that can be done with it as it can be used to carry out several scientific endeavors both basic as well as advanced.
For ASRT manual click here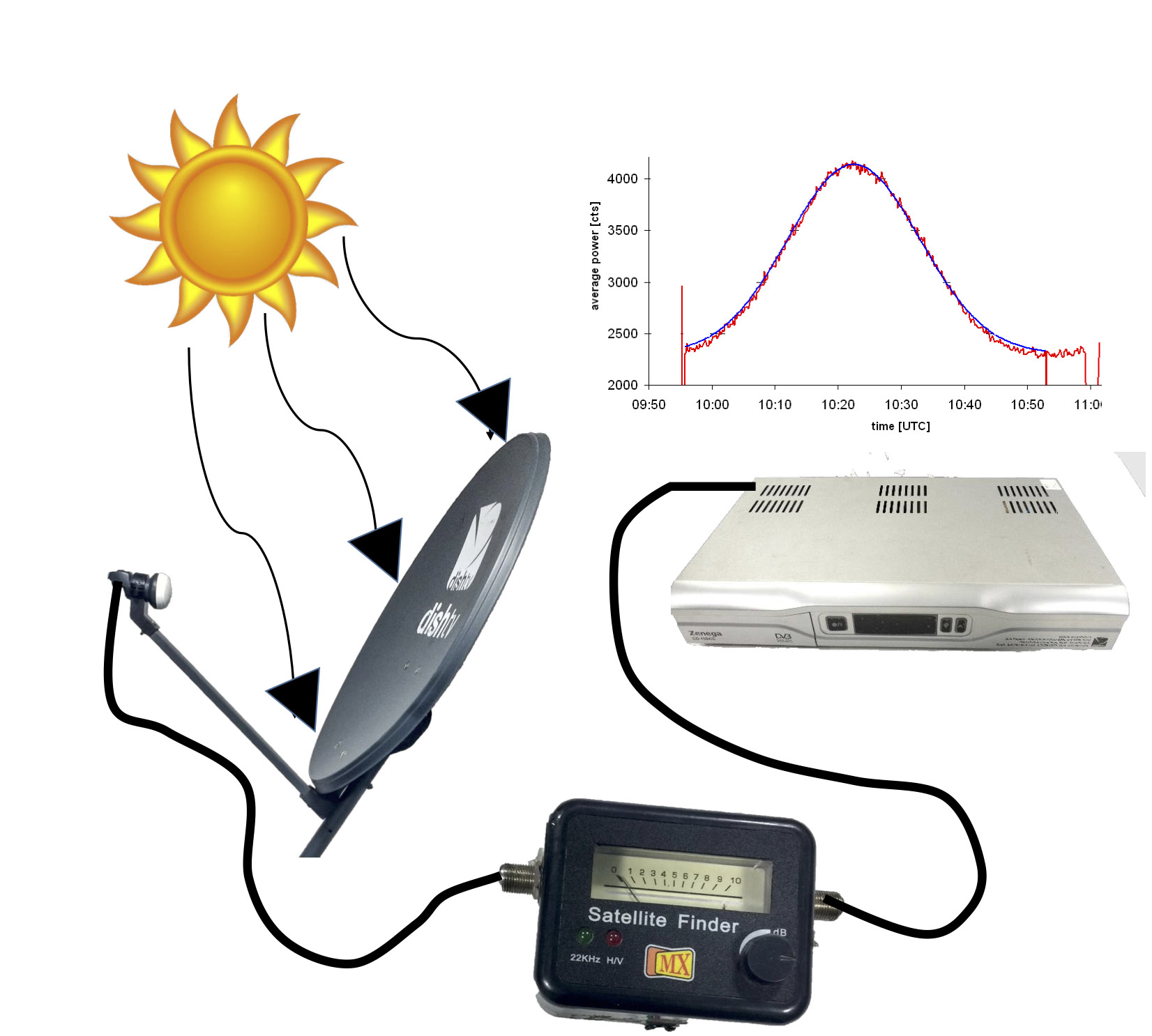 ASRT Setup
Complete set up of the ASRT shown in the image.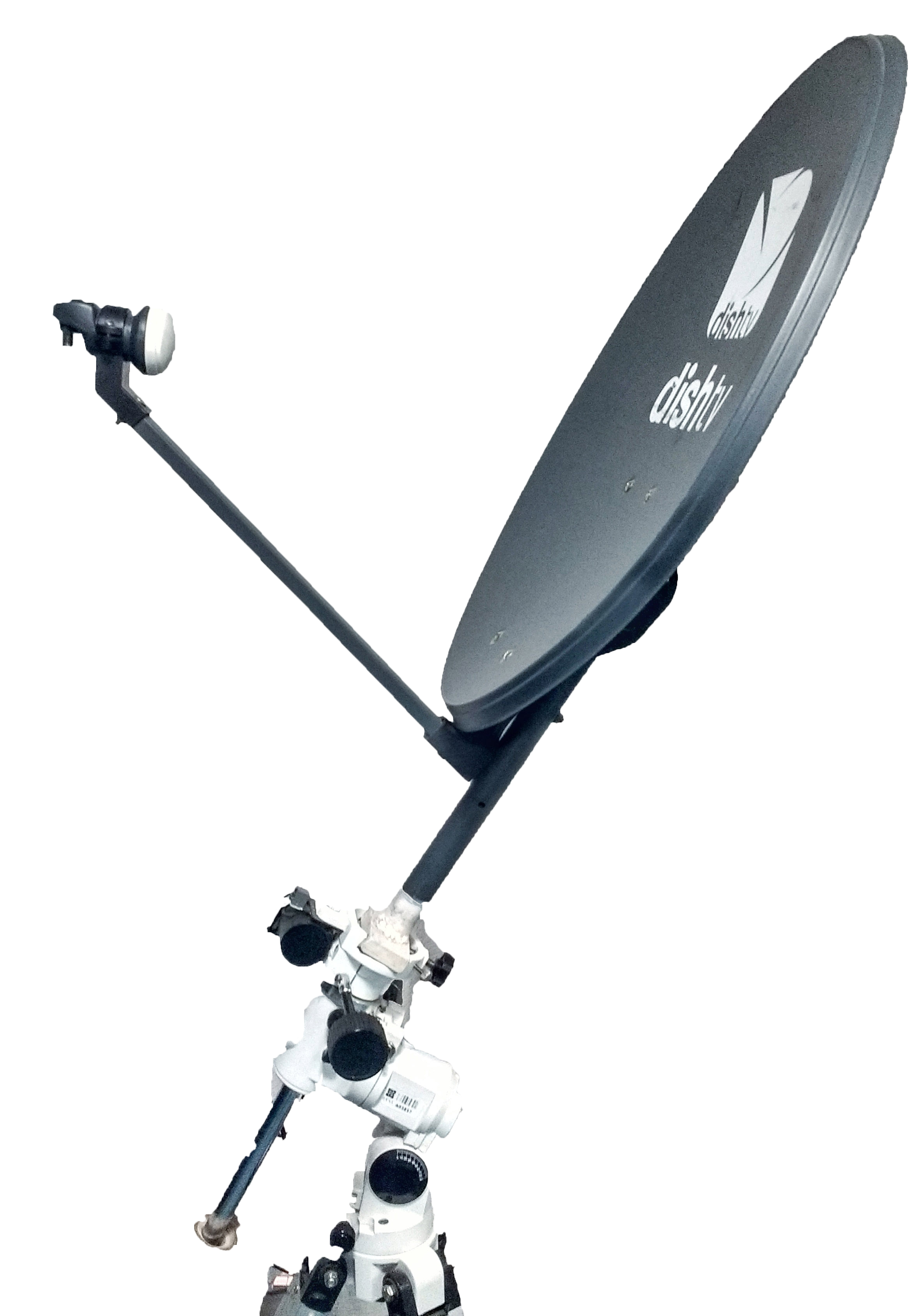 Small dish Antenna
Small dish antenna used as radio telescope.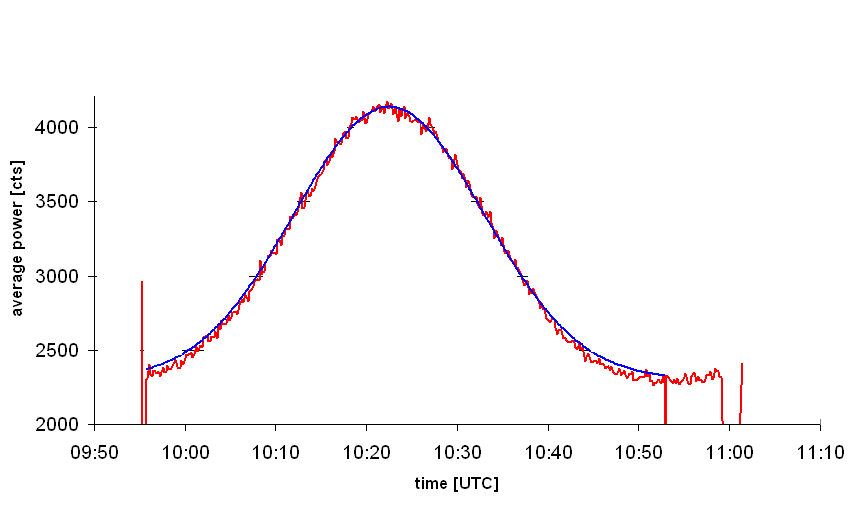 Small dish Antenna
The drift of the sun over the beam of the telescope.